Useful tips for mobile photography
Mobile photography has become much better now that today's smartphones have excellent cameras with many options. Here we give a number of useful tips that will help you take better photos with your mobile.
The tips are provided by VersPers.nl (training and publication platform for journalists and photographers).
---
1. 
Mobile photography gets better with a clean lens
In mobile photography we often see annoying spots on the photos. That is because the lens is not completely clean. With a smartphone, you often do not notice if you keep your finger on top of the lens while calling. And there is often a lot of dust in the pocket where the phone ends up. The lens of the camera quickly becomes dirty. The dust and dirt can cause strange light effects in the photos. So check the lens regularly. Often it is enough if you just clean the lens with a piece of fabric from a T-shirt or sweater.
2. 
Hold your phone still
If there is time to take a photo, take the time. Do not take a photo while walking or running, unless the situation requires it.
A few tips for keeping your phone still: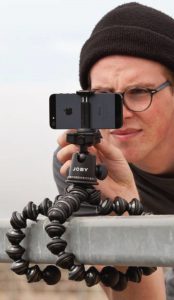 The rule of thumb always applies to mobile photography; The steadier the phone is in your hand, the sharper the photos. In poor light it remains difficult to photograph, but in that case try to hold the device with 2 hands. For good stability, hold the device close to the body and press the elbows against your body at a 45-degree angle. In poor light you can also use a small tripod or try to mount the device somewhere.
Also wait one or two seconds after taking the pictures before moving; it is possible that the camera is still taking the photo. If the photo appears on the screen, you can be sure that the photo is complete.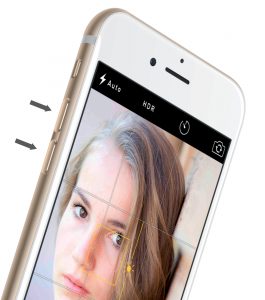 An extra tip for mobile photography with the iPhone; the photo is only taken as soon as you take your finger off the shutter release button. You can use this conveniently by not lifting your finger when you want to take a picture, but by sliding it off the button on your screen. This allows you to simply prevent much movement of your camera.
With the iPhone you can also use the harder and softer button to take a photo, or a series of photos in succession.
3. 
Position of the camera
Mobile photography can become more beautiful and exciting by trying new heights and positions of the camera. Many smartphone users have one position for holding their phone. Chest height and straight ahead. Also try using the camera from a lower point of view.
For example, place the camera on the floor and you will see that you get special photos. Or lie down with your back on the ground and take a picture. In a forest or in a large city with tall buildings, that can have a very nice effect.
Also keep your camera straight. Look carefully if the horizon is level.
4. Light conditions
You can take the best photos with your smartphone in sufficient light; for example during the day in the summer. In the evening (and even during the day in the winter) you have to deal with a lot less light and you soon get noise in the photos. Although smartphones are equipped with flash units, this bright light is not a friend of mobile photography. Unfortunately, the flash on your camera does not offer a decent solution for this.
Note that light can vary greatly at different times of the day.
Early in the morning when the sun has just risen and late at night, just before the sun goes down, you usually have the most beautiful light. For landscape photos it is best to set off early in the morning when the sun is just rising. It is still nice and quiet and you have all the time to take the right photo. For sunsets it is best to be half an hour early at the location, so that you do not miss that beautiful moment.
You can specifically look for backlight by, for example, photographing silhouettes. With mobile photography with a lot of contrast this can give nice results.
If one particular point in the picture is the most important, for example someone's eyes, then you can point that spot on your smartphone. If you click on the point where you want to focus on light, then click on that area on your screen. With some phones you will see a square with a sun. Move your finger up or down the screen to adjust the brightness. If you keep your finger on the same point for 2 seconds, your smartphone calculates the ideal light for that location and creates an 'AE / AF lock'. The light settings are now saved until you take the photo.
5. 
Use the flash (with backlight)
We already wrote it at tip 4. We usually advise against using the flash for mobile photography. In general, the colours are not as good due to the bright light. The light that is used in smartphones, unlike a real flash, is only a light that produces bright light. Use the flash if the object is in front of a light source (for example, window, lamp or with the back to the sun). Note annoying reflections on windows and mirrors. If you still want to use the flash, take a photo without a flash. That way you can always decide afterwards which photo you like best. You will see that you will use your flash less and less often with mobile photography.
6. 
Play with macro photography (close by)
The smartphone is often very good for taking macro photos (photos from very close to the object). That has to do with the compact sensor; focusing is then often no problem. The background can then easily be blurred, making the subject stand out immediately.
There are now smartphones with a dual camera. With the second camera you can often bring the object closer. Use this camera if you want to get close to an object. There are professional photographers who use mobile photography for these types of of photos.
7. 
Ignore the digital zoom function
Many smart devices have the option to zoom in. In most cases this involves digital zooming instead of optical zooming. Digital zooming is in fact nothing but making a cut out of the total image and inflating that cut out. With mobile photography, this certainly does not improve the image quality.
Therefore, ignore the zoom option of your camera and work as much as possible with the normal position. If you want to get a subject closer, just walk a few steps closer. In most cases, an excellent option that only improves the image quality. And this is important when printing, such as in easyPhotobook. On the screen, a photo appears to be of good quality, but it becomes grainy when printed. So keep this in mind.
Incidentally, as we already mentioned at tip 6, with smartphones with a second camera the object can be brought forward by the extra camera. This zoom function provides more sharpness in a photo whose subject is enlarged.
8. Take many photos
Good mobile photography wins with quantity. Make sure that the storage capacity of your phone is more than sufficient when you go out. Take many photos from different angles. High, low, telephone tilted slightly. Then you can go and look for the perfect picture at home and edit it until you are completely satisfied with it. That way you are always assured that you will always have the right photos.
9. The use of apps
Mobile photography is of course made very simple by using the standard camera app on your phone. We also recommend doing this in this way. Later you can almost always view, use or edit the photo in other apps. 
Before you edit a photo, you can make a copy of the photo in question via the standard photo app. If something goes wrong, you always have the original. Within the standard photo app it is also possible to edit your photo (click on 'Change').
You can easily:
edit red eyes

Adjust colour and light

add a filter

rotate photo
Extra apps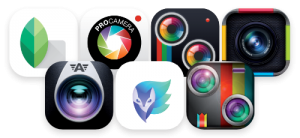 It is definitely worth it to browse the app Store (iPhone / iPad) or Google Play (Android) for more apps to try. There are countless options for beautiful filters and apps for funny editing of your photos. Search for 'photo editor', 'photo filter' or 'pro camera' and you'll find a wide selection! Please note that the photos are stored in their original format. If a photo is stored too small, this will affect the print quality. Unfortunately, the apps do not always take this into account.
Examples of apps for mobile photography:
Snapseed

ProCamera

Enlight

Split pic

Instagram
10. Learning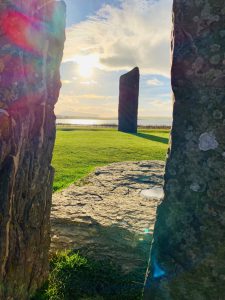 Browse the internet and follow photographers who appeal to you. Learn from their photos and try to copy photos to practice. Ultimately, you develop your own style in photography with your phone. You can also do this by following workshops in the area that appeals to you. Whether it's landscape photography, photos on the street of people, children or animals, or abstract photography, there is always a suitable workshop to help you improve your photography skills.
Some nice sources for photos:
Photograph a lot and throw away a lot! Ultimately, you only use 5 to 10% of all the photos taken.
Settings of your smartphone. 
If you click on a photo within your film roll, you will often see a 'change' button. Click on this and start playing with the various setting options. Automatic colour correction of the iPhone gives amazing results and with the various filters you can quickly take a unique photo. You can copy a photo in advance (click on 'share' and search within the options for 'copy' or 'duplicate'), so that the changes do not lose your original photo.